We are open and sending orders out as usual. Delays to mail services can be expected.
18th April 2011
Stuart brown
With so much talk of Weddings here in the UK this is a unique
Wedding Cake Slice
which is a great gift for any couple getting married. Its a stainless steel cake slice with a natural Heather Handle. Truely one of a kind as no two are ever exactly the same. Will last a lifetime and makes a perfect wedding present from Scotland.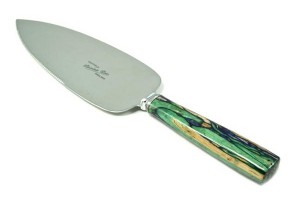 Back to Blog