We are open and sending orders out as usual. Delays to mail services can be expected.

About
Heathergems is a family run business based in Pitlochry, Scotland. Heathergems have been produced since the 1950s, shortly after the Second World War. There was a shortage of wood and certain types were rationed and could only be used for limited purposes
1950's
A group of four men set up a workshop near Loch Lomond, where they used small branches of beech wood compressed together to produce flooring tiles. The process was too expensive to produce a floor and only lasted a short time.
Craftsmmen from Glenlivet
Hugh Kerr a craftsman from Glenlivet developed the process using heather stems and started making Heathergems in very small quantities in his own workshop. In 1969 Hugh met Charles Buyers, a Glasgow Accountant, who was looking for craft industries to be set up in the Highlands as a project for the then Highlands and Islands Development Board. The board decided that it was not viable so Charles decided to put his own money behind Heathergems.
Moved to the Highlands
The original company was set up in a small factory in East Kilbride and began producing Heathergems in the spring of 1970. A few years later it was decided it should be moved to a more natural home in the Highlands. As a result, the company moved to Blair Atholl in Perthshire in 1979.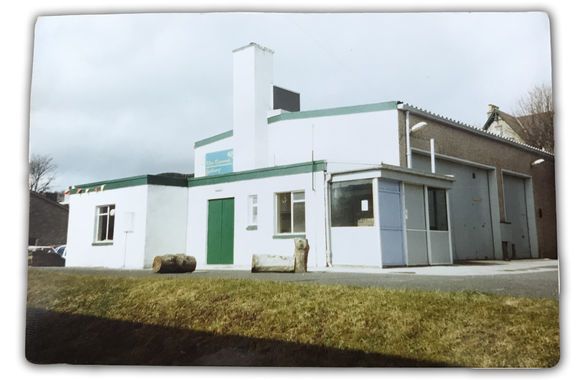 Factory in Pitlochry
Hugh Kerr died in 1974 and Charles Buyers in 1992. The family decided to move to a new factory in Pitlochry.
Viewing gallery & Shop
This has been developed over the years and now includes a shop and viewing gallery. Heathergems is run today by the 2nd and 3rd generation of the family.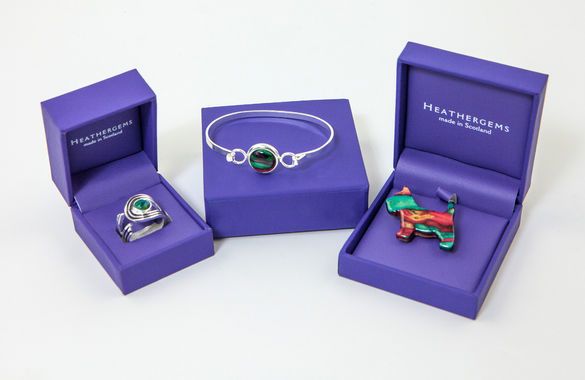 Heathergems are sold worldwide
Heathergems are now stocked in many shops throughout the UK and across the world. Nowhere else in the world will you find this range of jewellery and gifts being produced.