Our biggest selling Heathergems item this month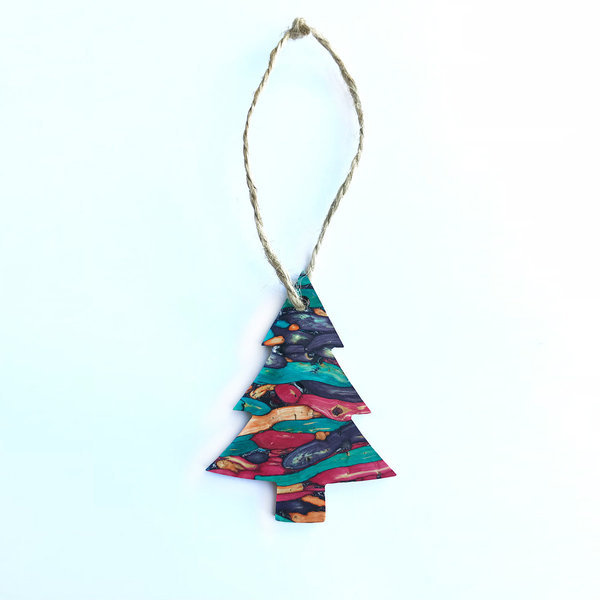 25th July 2023
Stuart brown
Christmas, it seems, comes earlier every year. And that is certainly something we have experienced at Heathergems this month.
Surprisingly, one of our biggest sellers this July has been the Heathergems Christmas Tree Decorations.
While we can understand people preparing for a hectic festive season beforehand, it got us thinking about other uses for the Christmas Tree Decorations.
Perhaps people are using them as rather chunky keyrings? Or to add a decorative touch to a bag or briefcase - simply attach the Heathergem to the zip pull for a unique flourish.
Or maybe they're being used to make cool Heathergems wind chimes. Simply attach your Christmas Tree Decorations from a small wooden pipe, hang it where there is a breeze, and relax to the soothing tinkling noise.
Perhaps they were bought as quirky wedding favours, or maybe people are using them in their own art.
Or maybe people were just getting ready for Christmas early.
We'd love to hear from you if you use our Christmas Decorations throughout the year.
If you've found Heathergems items to be more versatile than even we had considered, why not leave a review?
And browse the full range of sustainable jewellery from Heathergems.
Back to Blog