Due to postal strikes, there may be some delays in despatching orders. This will also have an impact on delivery times. Sorry for the inconvenience this may cause.
It's Burns Night in Scotland
25th January 2012
Stuart brown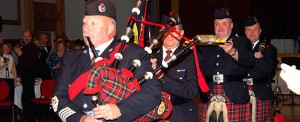 Today Wednesday 25 January 2012 is Burns Night. People in Scotland and the world over take a moment to celebrate the life and works of the great Scottish poet Robert 'Rabbie'  Burns. The man was a genius and sadly died tragically young at the age of only 37. He left behind a huge legacy of work that is still celebrated around the world. Have a great time if you are attending a Burns Supper or just having a wee dram and some haggis for the man that was Robert Burns.
The Sgian Dubh Company Scotland
Unique Heathergems Sgian Dubh Gifts
All the information you need here at this
LINK
for a Burns Supper. Slainte from Scotland!
Back to Blog