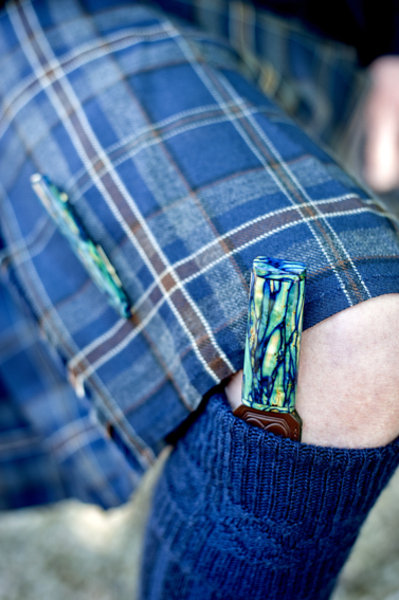 9th June 2023
Stuart brown
Father's Day is fast approaching, so we're going to look at the range of Heathergems gifts ideal for your father, or father-figure.

Our range of handcrafted Scottish gifts includes things that will delight any dad.

If you are looking for a practical gift, our Chrome razors are a great choice. The Mach3 blade ensures a close and comfortable shave, while the unique heather gem handle is beautifully crafted.

A beautiful Rannoch Ballpoint pen is a wonderful gift for a creative dad. This stylish pen has a lovely weight to it, and is easy to refill when needed.

If your dad is a voracious letter writer, you can team one of our ballpoint or fountain pens with a Heathergems letter opener.

Our stunning gift sets are another choice for a Father Day's gift. I'd choose the 2 Piece Quartz Pocket Watch set, which features a beautiful pocket watch and cuff links.

Perhaps your dad enjoys wine. In that case, a beautiful Heathergems bottle stop is a wonderful gift.

We have a wide range of handcrafted Scottish gifts, ideal for all the dads out there.

Browse our full range, and get ready to celebrate this Father's Day.
Embark on a delightful shopping journey at Heathergems and discover a treasure trove of unique and captivating gifts for men this father's day.
Back to Blog